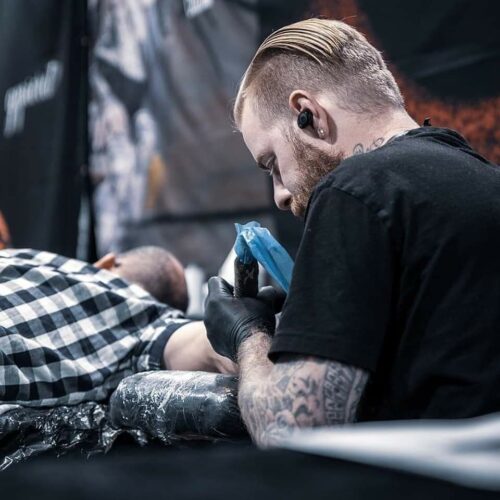 Artur Child of the North. Artur ist gebürtig aus Lettland und tätowiert schon seit 2008.
Mit nur 6 Jahren entschied er, nachdem er im Film einen tätowierten Jakuza sah, ich will tätowieren!
Mit nur 18 fing er in einem Studio in Lettland an und bereiste danach die Welt tätowierend, auf der Suche nach neuen Styles und Techniken.
Unter anderem USA, England, Spanien, Russland… und und und… 
Realistic, Color, Chicano, Trashpolka ist genau sein Ding.